Routine and rapid breast screening with same-day diagnosis, advice and treatments for all breast problems.
3rd Floor, 148 Harley Street, London, W1G 7LG
Our Breast Care Team
The Harley Street Breast Clinic is London's leading specialist centre for Breast Screening and walk in 'One-Stop' Breast Clinic for immediate same-day results. Our Breast Care Team and Consultants are the best in the field and provide Rapid Diagnosis, Advice, and Treatment for anyone with a breast problems.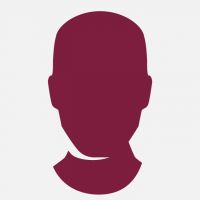 Professor Justin Stebbing
Consultant Medical Oncologist, Professor of Cancer Medicine and Oncology, Imperial Collage Healthcare NHS Trust
Professor Justin Stebbing trained in medicine at Trinity College Oxford, where he gained a triple first class degree. After completion of junior doctor posts in Oxford, he undertook a residency at The Johns Hopkins Hospital in the US, returning to London to continue his training in oncology at The Royal Marsden and St Bartholomew's Hospitals. Professor Stebbing's PhD research investigated the interplay between the immune system and cancer.

Professor Stebbing has published over 300 peer-reviewed papers in journals such as the Lancet, New England Journal, Blood, the Journal of Clinical Oncology, Annals of Internal Medicine, as well as writing regular columns for national newspapers and presenting new data on optimal cancer therapies at major international conferences. His focus is on new therapies in cancer, and the systemic management of patients with solid malignancies. His laboratory work is concentrated on new druggable target discovery.

He is a Fellow of the Royal College of Physicians, the American Board of Internal Medicine and the Royal College of Pathologists, and sits on the advisory Boards of five biotechnology companies. He chairs the World Vaccine Congress and is on the editorial board of a number of world leading general medical and cancer journals such as the Journal of Clinical Oncology. In 2011 he has discovered a new gene implicated in breast cancer and resistance to therapy, work that is published in Nature Medicine.
Our Team
Dr. Steven Allen MB BS, MRCS, FRCR
Consultant Radiologist with a specialist interest in Breast and Oncological Imaging
Mr. Nicolas Beechey-Newman BSc, MB, BS, MS.FRCS (Eng.)
Consultant Breast Surgeon and Clinical Director, The Harley Street Breast Clinic
Ms. Ruth Dryga
Registered Manager and Superintendent Mammographer, The Harley Street Breast Clinic
Yemisi

Dr. Annette Jones MB BS, MRCP, FRCR
Consultant Radiologist with a specialist interest in Breast Radiology
Dr. Sarah McWilliams MBBS, MRCP, FRCR
Consultant Radiologist with a Specialist Interest in Breast Imaging
Dr. Mamatha Reddy MBBSHons, BScHons, MRCP, FRCR
Consultant Radiologist at the London Bridge Hospital with Special interests in Breast Imaging and Oncology.
Professor Justin Stebbing
Consultant Medical Oncologist, Professor of Cancer Medicine and Oncology, Imperial Collage Healthcare NHS Trust
Sue

Cassandra

Professor Andrew Tutt MB, ChB, PhD, MRCP, FRCR
Consultant Clinical Oncologist, Guy's and St Thomas NHS Foundation Trust
Dr. Sasha Usiskin MB BCh MRCP FRCR
Consultant Radiologist with a specialist interest in Breast and Oncological Imaging
Dr. Lucy Wilding MA (Hons), MBBS, MRCP, FRCR
Consultant Radiologist with a specialist interest in Breast Imaging