Routine and rapid breast screening with same-day diagnosis, advice and treatments for all breast problems.
3rd Floor, 148 Harley Street, London, W1G 7LG
Our Breast Care Team
The Harley Street Breast Clinic is London's leading specialist centre for Breast Screening and walk in 'One-Stop' Breast Clinic for immediate same-day results. Our Breast Care Team and Consultants are the best in the field and provide Rapid Diagnosis, Advice, and Treatment for anyone with a breast problems.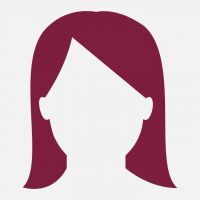 Dr. Sarah McWilliams MBBS, MRCP, FRCR
Consultant Radiologist with a Specialist Interest in Breast Imaging
Lead Breast Radiologist at Guy's & St Thomas' NHS Trust, Sarah qualified from King's College Hospital with a distinction in her finals in 1988.

She obtained Membership of the Royal College of Physicians in 1991 and passed The Fellowship of the Royal College of Radiologists in 1995. Sarah joined the Specialist Register in Radiology with an interest in Breast Radiology in 1999.

Sarah underwent training in Breast Radiology in the National Health Screening Breast Centre at Kings's and St Georges Hospital between 1992 and 1999. Sarah became the Lead Consultant Breast Radiologist at Guy's & St Thomas' Hospital.

in 1999 and initially developed and set up the Breast Radiology service and one stop service at Guys and St Thomas'. Sarah introduced and developed the technique of ultrasound guided core biopsy and fine needle aspiration of the breast at Guys and St Thomas and then introduced MR coil insertion. Sarah has helped develop the new Breast Radiology Department at Guy's Hospital and has instigated and coordinated the development of stereotactic biopy and needle localisation biopsy and developed a training programme at Guy's & St Thomas' Hospital in breast radiology for doctors.

Sarah is on the steering committee for the Academic Health Science Centre for Breast Radiology between Guy's, St Thomas' & Kings. Sarah has set up the only proper one-stop breast radiology service in London at the London Bridge Hospital with Mr Beechey-Newman and Dr Annette Jones. Sarah has also developed the Breast MRI service at Guys and St Thomas' and participated in the MARIBs trial. Sarah is now developing the Family History Breast Screening MRI service in South East Thames.

Sarah is competent in all aspects of breast radiology, including mammography, ultrasound breast biopsy, mammotome biopsy, stereotactic biopsy and needle localisation biopsy and vacuum assisted mammotomy and its use in minimally invasive surgery. Sarah undertakes biannual Performance testing in Breast Screening film reading with excellent results.
Our Team
Dr. Steven Allen MB BS, MRCS, FRCR
Consultant Radiologist with a specialist interest in Breast and Oncological Imaging
Mr. Nicolas Beechey-Newman BSc, MB, BS, MS.FRCS (Eng.)
Consultant Breast Surgeon and Clinical Director, The Harley Street Breast Clinic
Judith

Ms. Ruth Dryga
Registered Manager and Superintendent Mammographer, The Harley Street Breast Clinic
Dr. Annette Jones MB BS, MRCP, FRCR
Consultant Radiologist with a specialist interest in Breast Radiology
Dr. Sarah McWilliams MBBS, MRCP, FRCR
Consultant Radiologist with a Specialist Interest in Breast Imaging
Dr. Mamatha Reddy MBBSHons, BScHons, MRCP, FRCR
Consultant Radiologist at the London Bridge Hospital with Special interests in Breast Imaging and Oncology.
Sue

Cassandra

Professor Andrew Tutt MB, ChB, PhD, MRCP, FRCR
Consultant Clinical Oncologist, Guy's and St Thomas NHS Foundation Trust
Dr. Sasha Usiskin MB BCh MRCP FRCR
Consultant Radiologist with a specialist interest in Breast and Oncological Imaging
Dr. Lucy Wilding MA (Hons), MBBS, MRCP, FRCR
Consultant Radiologist with a specialist interest in Breast Imaging