Routine and rapid breast screening with same-day diagnosis, advice and treatments for all breast problems.
3rd Floor, 148 Harley Street, London, W1G 7LG
Our Breast Care Team
The Harley Street Breast Clinic is London's leading specialist centre for Breast Screening and walk in 'One-Stop' Breast Clinic for immediate same-day results. Our Breast Care Team and Consultants are the best in the field and provide Rapid Diagnosis, Advice, and Treatment for anyone with a breast problems.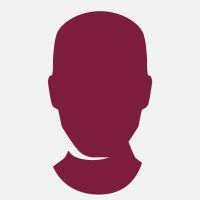 Professor Andrew Tutt MB, ChB, PhD, MRCP, FRCR (Colleague)
Consultant Clinical Oncologist, Guy's and St Thomas NHS Foundation Trust
Reader in Oncology, King's College London School of Medicine Guy's Campus
GMC 3453450
Private Appointments: 0203 865 5162
Email: pturnbull@theloc.com

Andrew Tutt is a consultant clinical oncologist the Guy's Hospital Breast Unit and is a Professor in Oncology at King's College London. He trained in clinical oncology at the Royal Marsden Hospital London and in breast cancer research at London's Institute of Cancer Research, where he gained his PhD in cancer biology.

Professor Tutt focuses his clinical practice exclusively on breast oncology and its systemic and radiation therapies. He has a particular research interest in "triple negative" and BRCA1 and BRCA2 associated breast cancers where he leads a number of international clinical trials of drug therapies and is the director of a research program focusing on these areas.

Professor Tutt has published and presented a large number of breast cancer research papers and is an invited speaker and session chair at major European and North American Cancer Medicine conferences. He is a member of the St Gallen International Breast Cancer Consensus Panel that develops international breast cancer treatment guidelines. He is a member of a UK team testing new techniques in breast radiotherapy and has written review articles on this topic in international journals.

Professor Tutt offers treatment at the clinical oncology departments in the Integrated Cancer Centre at Guy's and St Thomas's Hospitals near London Bridge and Waterloo Stations and has private practice privileges at HCA's London Bridge Hospital and the Harley Street Clinic Cancer Centre. He can offer the latest 3D radiotherapy planning and IMRT techniques as well as advice on a range of systemic therapy treatments recommended by international guidelines.
Our Team
Lauren (HCA)

Dr. Steven Allen MB BS, MRCS, FRCR
Consultant Radiologist with a specialist interest in Breast and Oncological Imaging
Mr. Nicolas Beechey-Newman BSc, MB, BS, MS.FRCS (Eng.)
Consultant Breast Surgeon and Clinical Director, The Harley Street Breast Clinic
Ms. Ruth Dryga
Registered Manager and Superintendent Mammographer, The Harley Street Breast Clinic
Dr. Annette Jones MB BS, MRCP, FRCR
Consultant Radiologist with a specialist interest in Breast Radiology
Dr. Sarah McWilliams MBBS, MRCP, FRCR
Consultant Radiologist with a Specialist Interest in Breast Imaging
Dr. Toral Patel MB BS, MRCP, FRCR
Consultant Radiologist with a specialist interest in Breast Imaging
Dr. Mamatha Reddy MBBSHons, BScHons, MRCP, FRCR
Dr Mamatha Reddy is a Clinical Radiologist with a speciality interest in Breast Imaging and subspeciality interest in Oncological Imaging.
Sue (Medical Secretary) and Serena (Administrator)

Cassandra

Professor Andrew Tutt MB, ChB, PhD, MRCP, FRCR (Colleague)
Consultant Clinical Oncologist, Guy's and St Thomas NHS Foundation Trust
Dr. Sasha Usiskin MB BCh MRCP FRCR
Consultant Radiologist with a specialist interest in Breast and Oncological Imaging.
Dr. Lucy Wilding MA (Hons), MBBS, MRCP, FRCR
Consultant Radiologist with a specialist interest in Breast Imaging